The Maisel Synagogue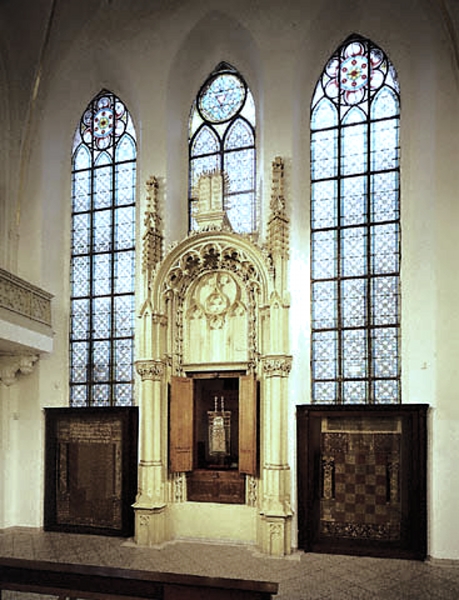 The Maisel Synagogue was built in 1590-1592 by the Mayor of the Jewish Town, Mordechai Maisel, who funded the extensive Renaissance reconstruction of the ghetto. The builders of this synagogue were Josef Wahl and Juda Goldsmied de Herz. 
The original building was seriously damaged by fire in 1689 and was then renovated in the Baroque style. In the end, it was considerably rebuilt to a pseudo-Gothic design by Prof. A Grott in 1893-1905. All that remained intact of the original Renaissance layout was the ground plan of the tripartite central hall with the upper-storey women´s section.  
Permanent exhibition History of the Jews in Bohemia and Moravia – Part I provides a cross-section of Jewish history in the Czech lands from the first Jewish settlements in the tenth century until the onset of emancipation at the end of the eighteenth.
Map